Book your session to find your own personal style
During these unusual times, my styling sessions are totally flexible, whether that's working together online or personalising more than one option...we can make it work.
Let's chat to find out what you need to move forward.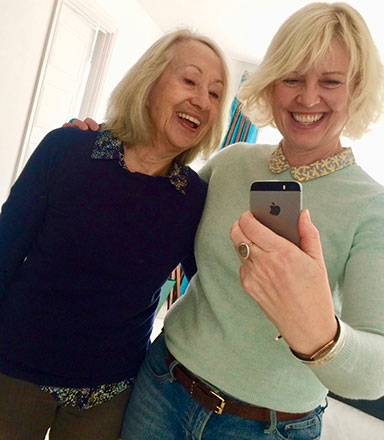 Basically I am here to help you on a whim – what shoes work best here? Where can I find the perfect clutch bag? Does this look still work for me? I can also help you sell your unwanted items so you can make money back, using the local dress agencies or online options.
How do we do it?
You ask me a question, I answer as soon as I can or we book a time to chat.
What does it cost?
Direct Debit from £10 per month depending on your needs. .
More Contact Options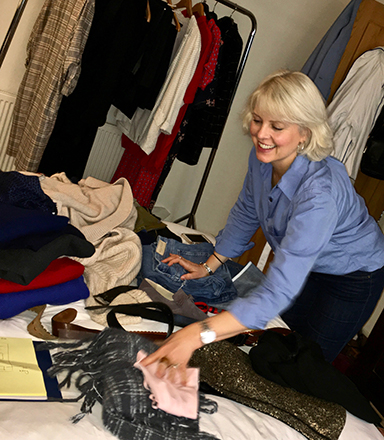 We will work through your own wardrobe, decluttering as we go, concentrating on the nearest season to find outfits for your everyday, a night out with girlfriends or ready for a special occasion. Accessorised and then photographed to remind you in the weeks following. You will fall back in love with your own clothes and have a clear understanding of what to wear to each occasion – often there is too much choice! I will take away items to drop off at charity shops, advise on resale at local dress agencies or online markets.
How do we do it?
We book an appointment and meet at your home for a session focused on your style. We will spend between 3-4 hours together and afterwards I will send an email with pages of your looks and outfit options, shopping list and any style tips we discussed.
What does it cost?
From £250
Some frequent questions that may be on your mind
More Contact Options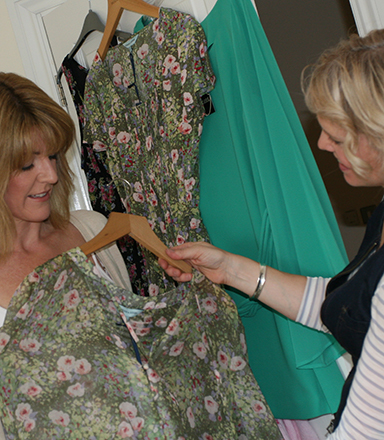 A Shopping Experience often follows the Wardrobe Declutter and Edit session. The aim is to find the clothes your wardrobe is missing, items that fit you well and make you feel confident. I do the research so you don't need to waste time searching through rails and finding nothing. It's still all about trying on, there is no easy way…clothes need to fit your three dimensional body. If we have worked together previously, we will build up outfits using what you have at home, so that what you see in your wardrobe, you love and want to wear confidently and in your own style. Or if you just want the most gorgeous clothes to add into your wardrobe without the hassle of the search, this is the session for you.
This covers special occasion dressing too, weddings, races and holidays ... just ask.
How do we do it?
I will suggest a location for our appointment that fits your shopping requirements. Before we meet, I will have already pre selected rails of clothes for you to try on and over a drink we will chat through our route. We shop (making it an enjoyable experience) and I take lots of snap shots which I send onto you as helpful reminders, listing outfits ideas and style tips we discussed.
What does it cost?
From £250
More Contact Options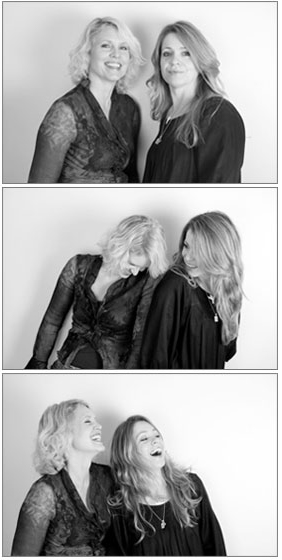 Introducing my good friend and colleague, hair and make up artist, Hanna Wildman Tap into our collective fashion and beauty skills and receive bespoke style direction, wardrobe detoxes, personal shopping, one to one make up tuition and special occasion 'glamovers' and photoshoots. A perfect gift or day out for anyone who has lost their way or would like to update their look.
How do we do it?
Let's chat and work out what you want and we will tailor an occasion to suit. Just enjoy the experience.
What does it cost?
From £300, depending on package
More Contact Options
Further booking details:
Once a booking has been made, a deposit is required, with the remainder payable following the appointment.
I understand that things crop up so I am happy to change dates to suit without loss of deposit.
If you completely change your mind before we work together, I will forward a full refund.
My travel is included within one hour drive radius of GU8. A reasonable amount will be added for further distances.
All appointment information is completely confidential. 
I look forward to working with you.