Moving through my forties I've gained confidence to believe in 'style over trends' – quality wins (most of the time) and not to take it all too seriously. A great jacket is always my motto, and I like to play about with old and new and mix in some craft ideas too.

I studied fashion design at the University of Creative Arts, Epsom, and was later lucky enough to get a job in fashion styling with Good Housekeeping Magazine. Huge learning curve and years later, I also worked with Ideal Home magazine on homes and fashion styling, and worked for brands like Disney, Simple, Peaugot and Liz Claiborne on their advertising images.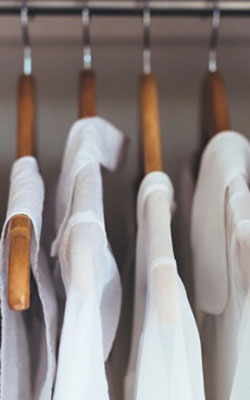 Back to design, I opened a shop in Guildford, Vinegar & Brownpaper, creating seasonal collections and making one off designs for clients – mainly wedding dresses – that was hard work! Married and starting a family I moved back to styling with House of Fraser Personal Shopping – one to one, learning the 'real' side of women shopping, what works, what doesn't. During this time I started writing for a local magazine on all things, fashion/image/crafts – a few make-overs here and fashion shoots there. I even had a stint at lecturing for the The London College of Fashion on Personal Styling to overseas and classroom students.
Now, I continue to work on personal styling, my magazine articles, alongside a few stylish diversions. I have a very soft side for helping people, bringing out their best – I really want those who have lost their personal mojo to find it again and enjoy life (wearing great clothes).